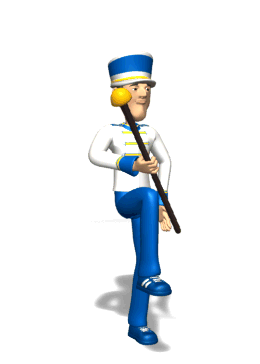 The Hewlett-Woodmere District Music Department is a comprehensive music education program for students in grades K through 12. Over the years, the Music Department has enjoyed tremendous growth and has been able to sustain student participation in the elementary schools through the secondary schools.

Approximately one out of every three students in the Hewlett-Woodmere School District is involved in the performing music program.
Classroom music is also being taught to every student in the elementary schools grades K-5, with great success.

In middle school non-performing music students have the opportunity in grades 6, 7 and 8 to receive a semester of classroom music ever other day.
All students in 4th grade have the opportunity to select an instrument of their choice in either the band or orchestra and can become a member of the 4th grade chorus. In 5th grade students continue to receive lessons and have the opportunity for membership in the elementary school band, orchestra and chorus.
In the Middle School, students continue their music instructions as members of the 6th, 7th and 8th grade performing music programs. All grades have individual bands, orchestras and choruses. In addition, Select 8th grade Choir, Chamber Orchestra and Jazz Ensemble are available and selected by an audition. Jazz Ensemble & Chamber Orchestra rehearse in the mornings before school.
The George W. Hewlett High School Music Department has a long and proud history as a program of excellence and was, a Grammy Foundation Award winning "Signature School." Performing groups include a String, Chamber and Symphony Orchestras, Women's Choir, Mixed Choir, Select Women's Chorus, Select Chorale and Vocal Jazz Ensemble, along with our award winning Marching Band, Dance Team, Concert Band, Wind Ensemble and Jazz Ensembles. The high school music program has competed and performed all along the East coast of the United States and in Canada. Performances in Disneyworld in Orlando, Florida, Quebec, Montreal and Toronto, Canada, have provided the music students with unique performing opportunities and enriching educational experiences.
The Hewlett-Woodmere Public Schools
has been recognized for it's
Outstanding Support of Music Education
as one of the
Best 100 Communities for Music Education in America 2008, 2009 & 2010
by the
NAMM Foundation.
Congratulations to the Community,
the
Board of Education
and the
Staff and Students of the Hewlett-Woodmere District Music Department.
DEPARTMENT OF MUSIC EDUCATION
Walter J. Lastowski
District Director of Art & Music
Alessio Cardillo.................................................................................Elementary Strings
Lisa Coles...........................................................................................Elementary Band
James Dragovich................................................................................High School Band
Dorothy Drysielski.......................................................................District Music Secretary
Anthony Santanastaso.............................................................................HS & MS Band
Jonathon Holford............................................................................................MS Band
Brian Villegas.......................................................................................MS & HS Chorus
Andrew Fund...................................................................................MS & HS Orchestra
Calum Pasqua....................................................................HS Orchestra & Music Theory
Mara Stomber.............................................................................OES Classroom/Chrous
Thomas Sugar.........................................................................HES Classroom & Chorus
Laura Welsher......................................................................................FECC Classroom
Eric Williams.........................................................................HS Chorus & Music Theory